COVID 19 vaccine for Expat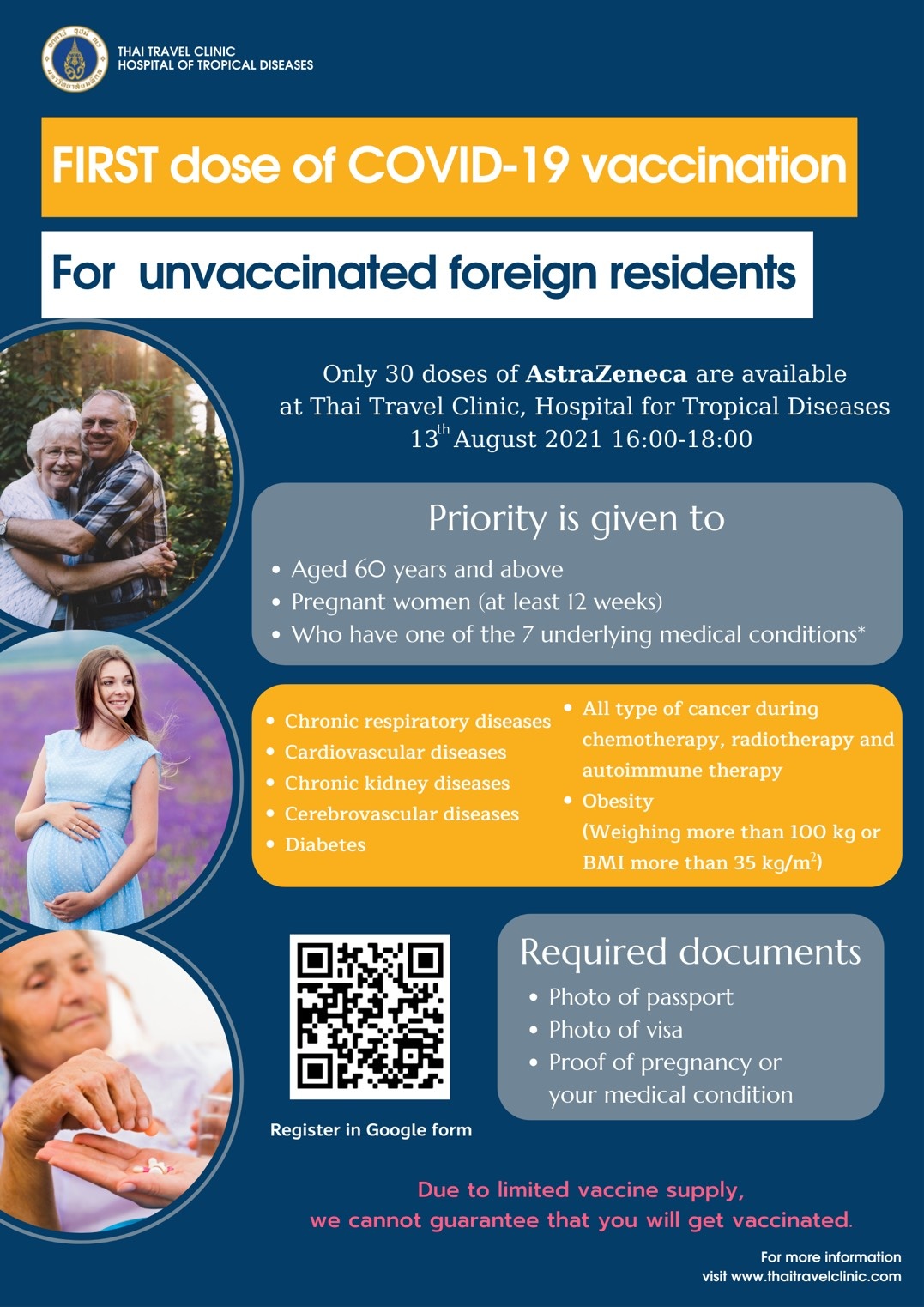 Our Thai Travel Clinic cares about all foreign residents in Thailand. We are pleased to announce that we have 30 doses of COVID-19 vaccine (AstraZeneca) provided by the Ministry of Public Health (Thailand) to be given to expatriates - at no cost. The priority is given to those aged 60 years or above, women with pregnancy (at least 12 weeks of gestation) and those with underlying medical conditions.
If you are interested, please find more information attached below and register via QR code.
Please note:
This COVID-19 vaccination registration is for expatriates living in Thailand who have never received COVID-19 vaccination before.
If you have already been infected with COVID-19, kindly wait 90 days from the day the virus was detected in order to be able to receive the vaccine.
We cannot guarantee that you will receive the vaccine even though you have registered. Please kindly wait for confirmation email.