New Online Appointment system
We are pleased to annouce that we have just launched our new online appointment system. In the new system, there are only 3 easy step as shown below;
Step 1: Access to our new online appointment system via website menu or click this link. You will immediately see our availability slot then you simply just choose your services and your preferred date/time.
Step 2: Fill some important information required for making an appoitment. You can book for upto 4 persons in one booking.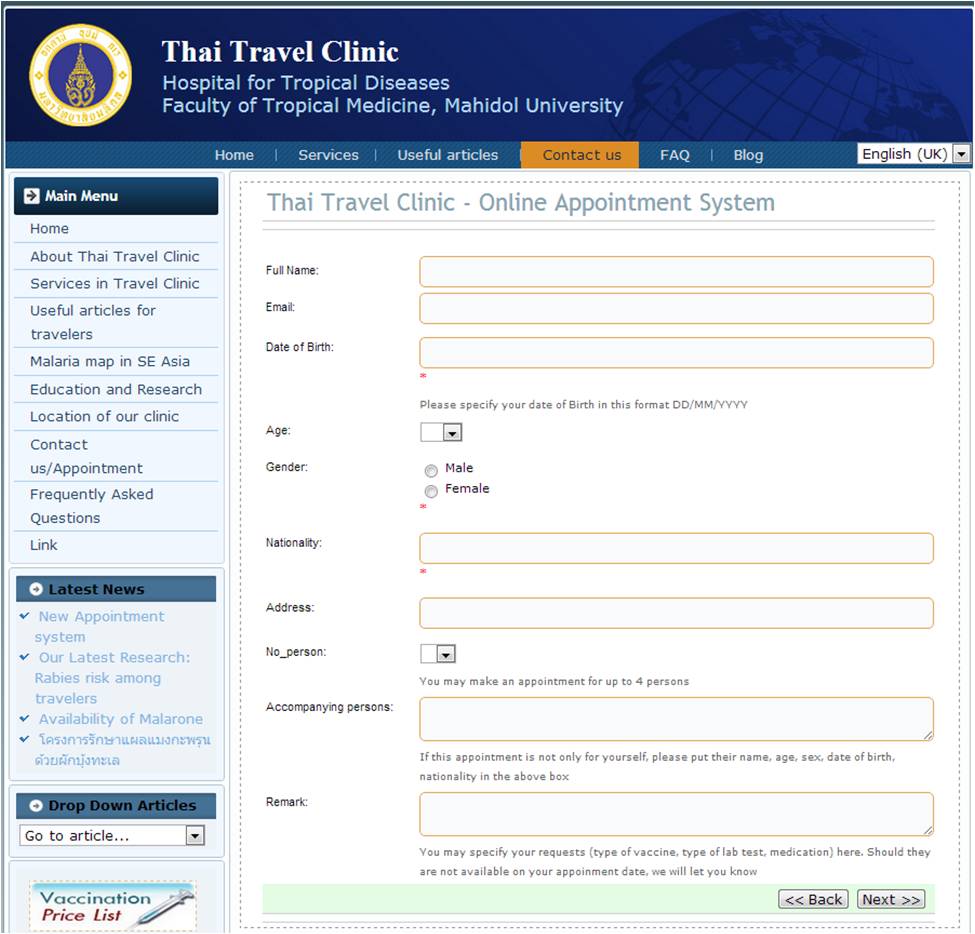 Step 3: Review your booking detail and click submit.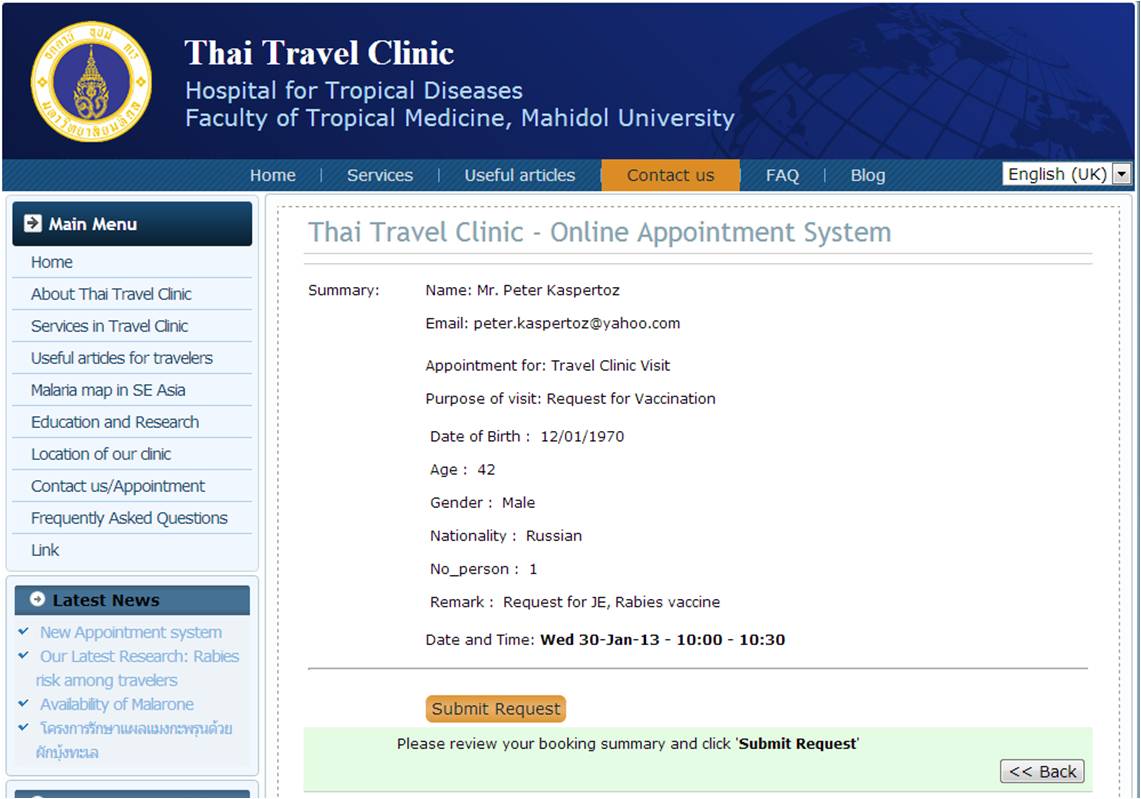 Confirmation You will now receive confirmation message, and this message will immediately sent to your email, as well.