วัคซีนป้องกันอหิวาห์ และ วัคซีนตับอักเสบเอ และ บี เข็มรวม(Twinrix) หมด
Combined Hepatitis A& B (Twinrix) & Cholera vaccine are currently out of stock.
Notification List:
New Feature of Our Appointment System
We are pleased to annouce that we have just added the new feature of our online appointment system, it is called Notification List. It will allow you to click on the unavailable (booked) slot and add your email to the Notification List. If this slot becomes available due to cancellation, people in the notification list will receive the email message.
Here is how it works.
1. Visit our online appointment system via website menu or click this link. You will immediately see our available and unavailable slots. If you choose the available one, you can go on and book that slot. However, if you prefer to the red (unavailable) slot, you can click on that slot. Then the Pop_Up windows wil l apprear.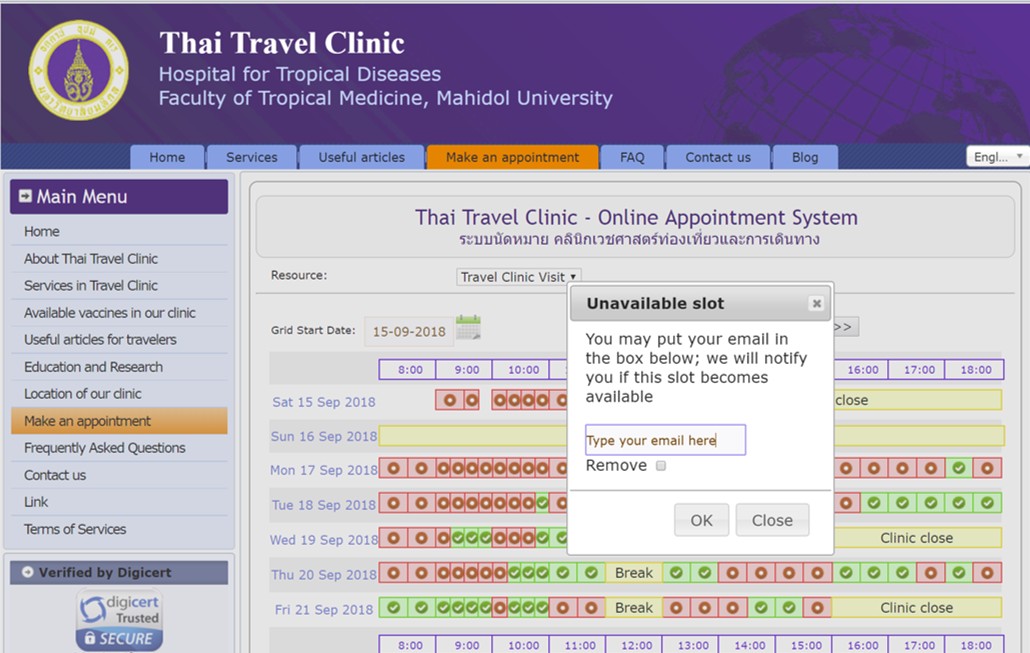 2. Type your email in the box and click OK. There will be an automatic message informed you that your email has been added in the Notification List and you will be notified if someone cancel that appointment. If you want to remove your email from the Notification List, just check the box "Remove".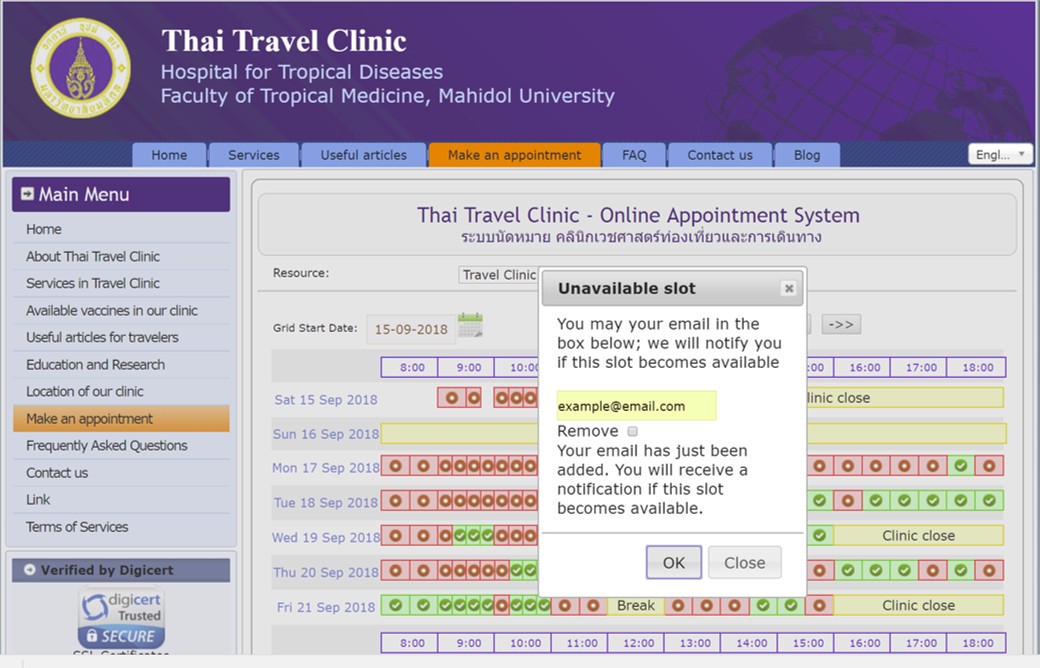 3. Once someone cancel that slot, you will receive an email like this.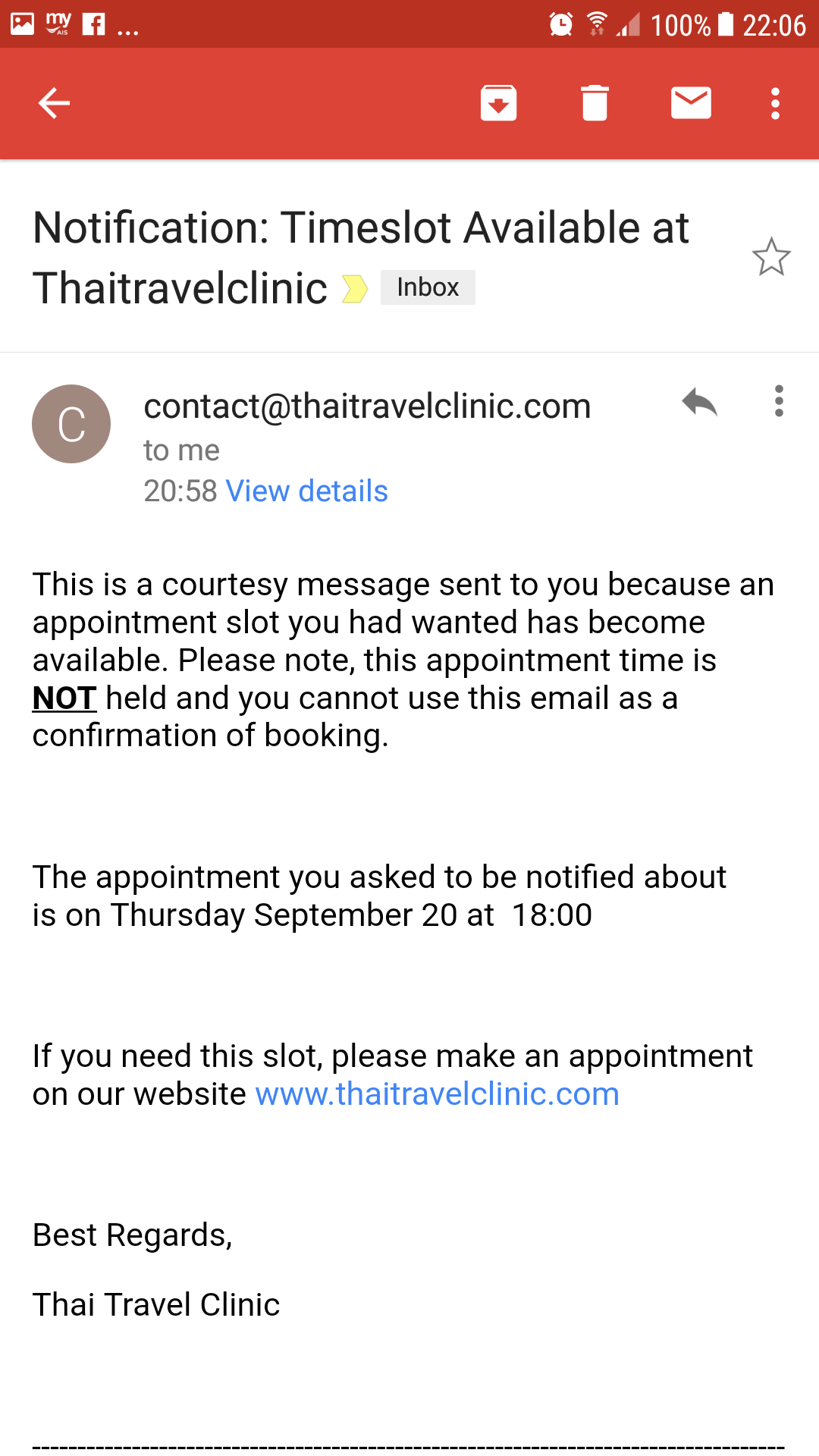 IMPORTANT NOTES
1. This is just a notification system to inform you when your interested slot becomes available again. It is NOT an automatic waiting list and it will not make an appointment for you. You still need to visit our website to make an appointment by yourself.
2. It is possible that the slot which is notified available to you, will turn to be unavailable again very quickly. Because someone might see it available and book it before you. It is a First-come, First-serve concept. So it is recommended to make an appointment at least 1-2 week before.