วัคซีนตับอักเสบ เอ และบี ชนิดเข็มรวม (Twinrix) หมด
Combined Hepatitis A&B vaccine (Twinrix) is currently out of stock.
Map of Thai Travel Clinic
of the Hospital for Tropical Diseases
(click on map for larger image)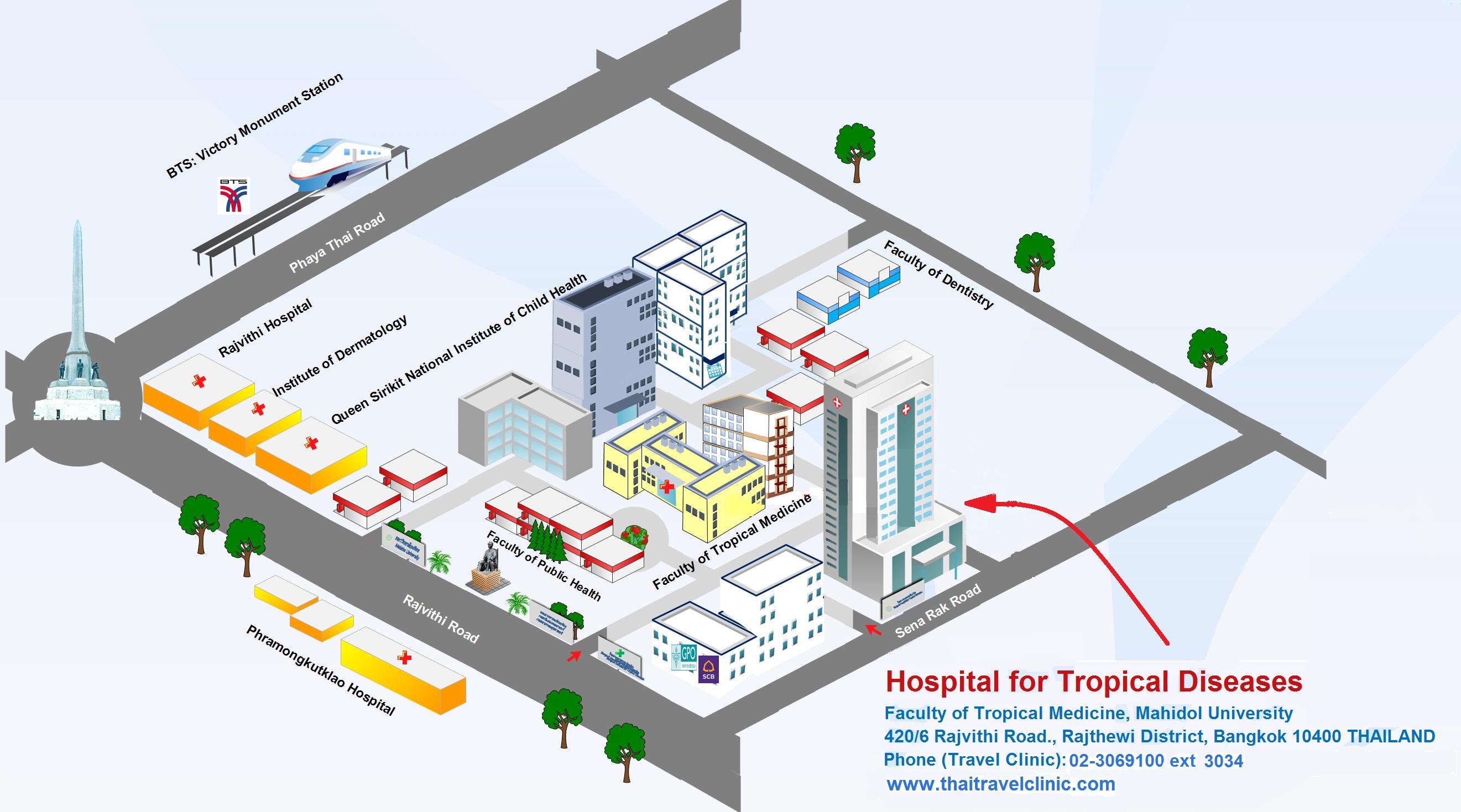 Instruction: How to visit us
By the BTS Sky Train (Click here for Virtual street view direction and map)

1) Take BTS skytrain to Victory Monument station (click here for BTS route map)
2) Get off at Victory Monument station
3) Take an skywalk to Victory monument exit
4) Walk along beside Rajavithi hospital and walk along Rajavithi Rd.
5) Approx 10-15 min walk from the BTS station you'll find the entrance of Hospital for Tropical Diseases on your left

By TAXI
1) Call metered-taxi
2) Tell him to go to Victory Monument AND give this Thai version of this map to him.
Do not just tell them to "Mahidol's Hospital", it is easy to get lost (Read more for why?)

The taxi fee is around 120-170 baht from Khosarn Rd.
The taxi fee is around 100-130 baht from Siam Square.
If you reach our campus, just follow this direction to our clinic
Thai Travel Clinic on Google Map
click here for large google map (new windows)