Research Project: 
Compliance and reported adverse effects of malaria chemoprophylaxis among travelers
Background and Rationale 
           International travelers to malaria risk area has increased in recent year. WHO recommends travelers visiting malaria endemic countries to take chemoprophylaxis and use adequate protection against mosquito bites. However, there are some cases of travelers' malaria reported. Not taking drug and non-compliance are the major reasons. Although all antimalarial drugs have adverse effects but they are usually mild, and most of users are well-tolerated. However, current data regarding chemoprophylaxis used among travelers are stil llimited. 
            This research is a part of the Residency Training in Travel Medicine and the Master Degree of Clinical Tropical Medicine (MCTM) course. The principle investigator of this research is Dr. Jitfa Loorungroj.
Research methodology 
        All Thai and foreign travelers who are recommended to take malaria prophylaxis drug will be invited to participate in the research. This research will be conducted by using pre-travel and post-travel questionnaires. Participants will be asked to answer pre-travel questionnaire in the first visit at travel clinic.  Post-travel questionnaire will be sent via e-mail within 1 week after expected date of the last tablet.
         Participate in this study is completely voluntary. Participate/Not participant in this research has no effect to any service/medical care you may receive in our clinic/hospital. 
Participant's criteria
1. Traveler aged 18-70 years
2. Plan to go to malaria risk area not more than 3 months
3. Received malaria prophylaxis medication prescribed by our doctor
4. Willing to participate in this study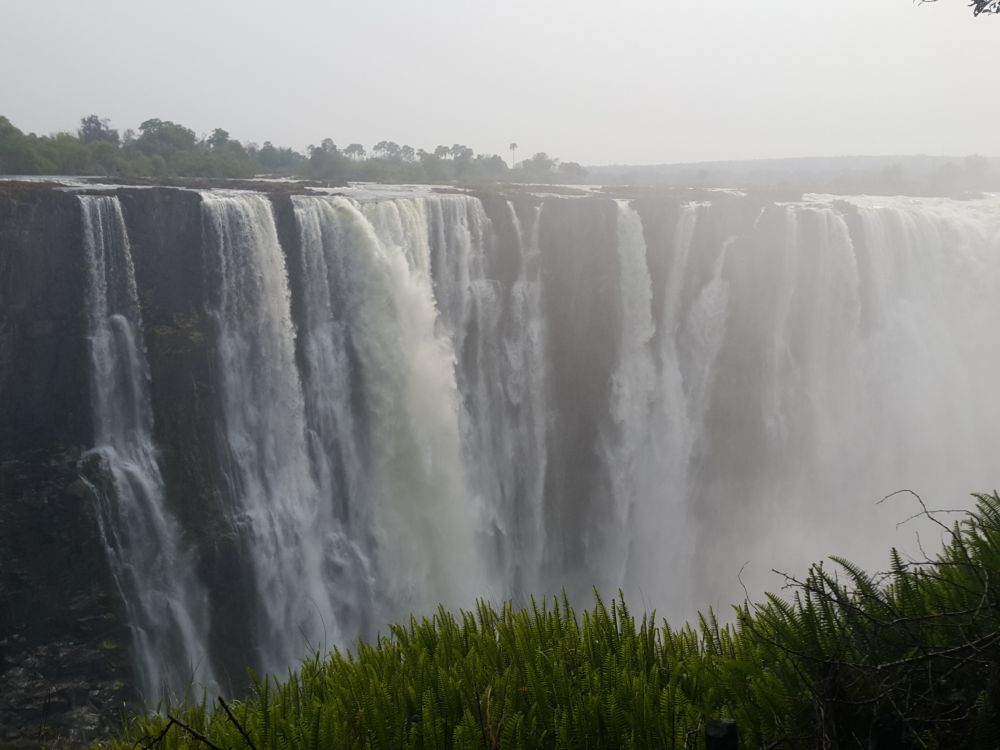 Victoria Falls, Zimbabwe, one of the high risk area of malaria 
{sh404sef_social_buttons}