Please be informed: Our clinic will close on 23 October 2019 due to Chulalongkorn Memorial day. It is a public holiday.
Virtual direction
from BTS Victory Monument station
Taking the BTS sky train is the easiest way to our travel clinic. Please look at the map below and follow the red arrow. It should take around 10-15 walk from the BTS station to our clinic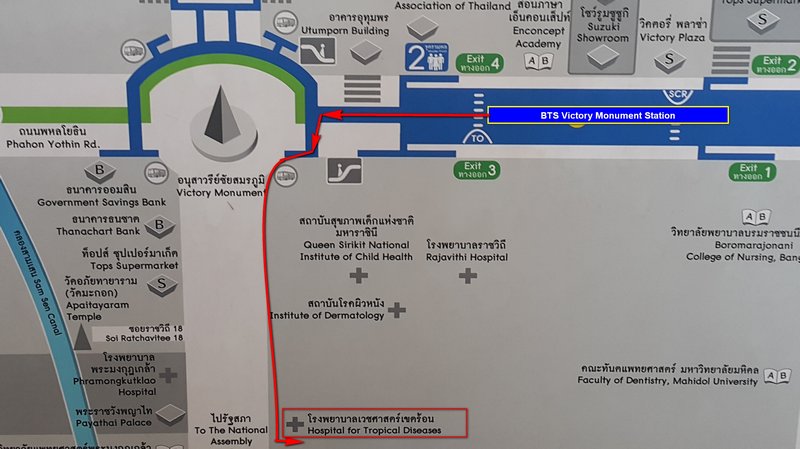 Here is the virtual direction to our clinic from the BTS station
Remark:
You may use the arrow at the edge of the photo to navigate. Or just sit back, relax and enjoy the slideshow.
Once you reach our campus, just go straight ahead to the hospital builiding, our travel clinic is on the third floor. If you're not sure where is our hospital building and our travel clinic, please visit this slideshow on how to find our travel clinic on the hospital campus.